SMOK Trinity Alpha Pod Kit
SMOK Trinity Alpha Pod Kit
SMOK Trinity Alpha Kit – Pod Kit
1 x Trinity Alpha Battery Module
1 x Trinity Alpha Empty Pod (2.8ml)
1 x Nord Mesh 0.6 Ohm coil (Max:25w)
1 x Nord Mesh-MTL 0.8 Ohm Coil (Max:16W)
1 x Lanyard
1 x USB Cable
1 x User Manual
SMOK Trinity Alpha Kit – Pod Kit
The SMOK Trinity Alpha Kit is compact Pod Kit that has delivered well above expectation. With it's 1000 Mah battery (30 Watts) and 2ml Pod; all compacted into a thin square silhouette makes it so functional and elegant at the same time. Best way to compare will be a taller version of a zippo lighter.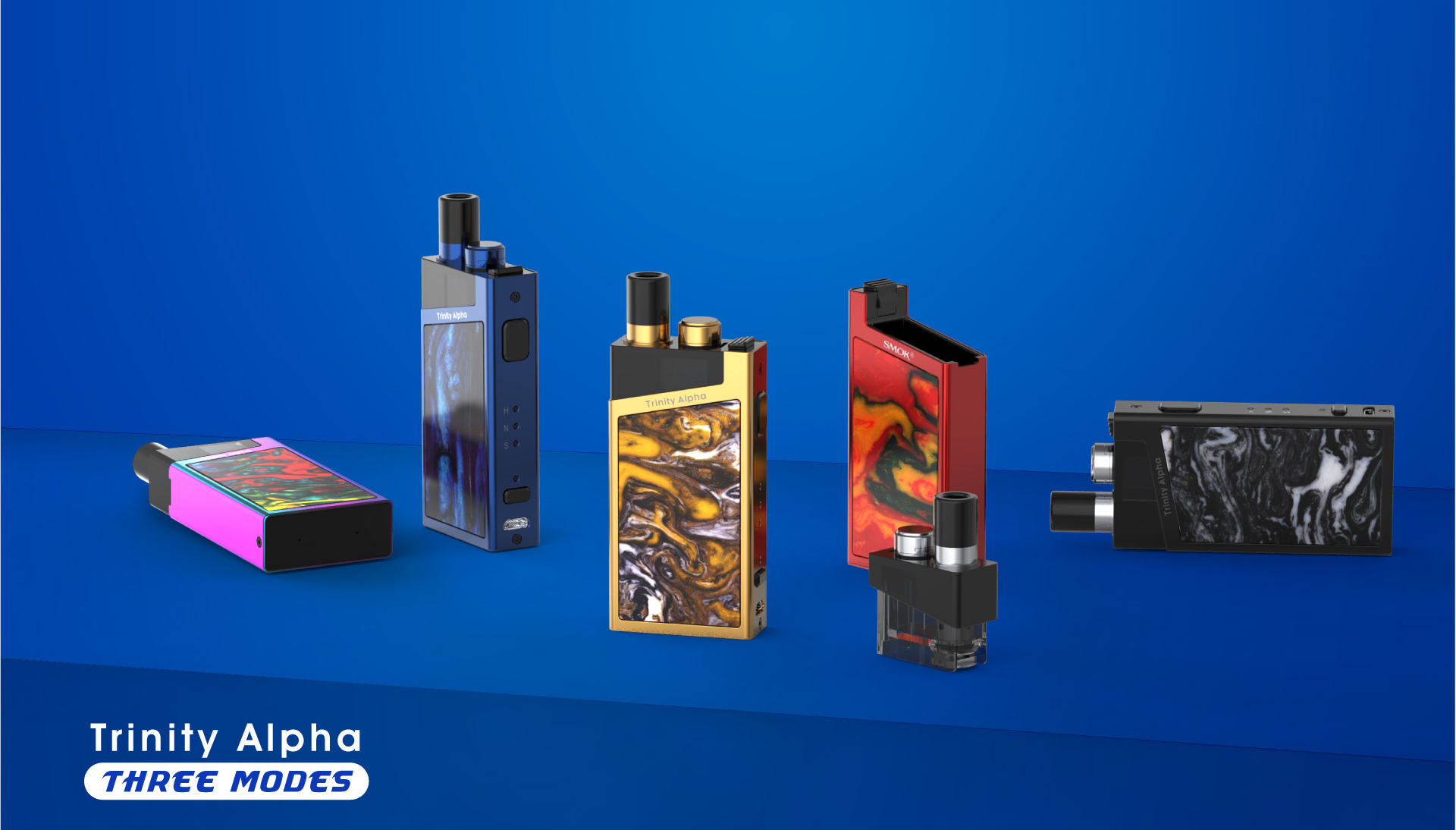 It's aesthetics is also very classy with it's resin like finish to give it the premium look. Smok have really upped their game with the Trinity Alpha: They were the first to give us the baby best series that revolutionized refill simplicity and now they are spoiling us with the sliding pod eject refill too.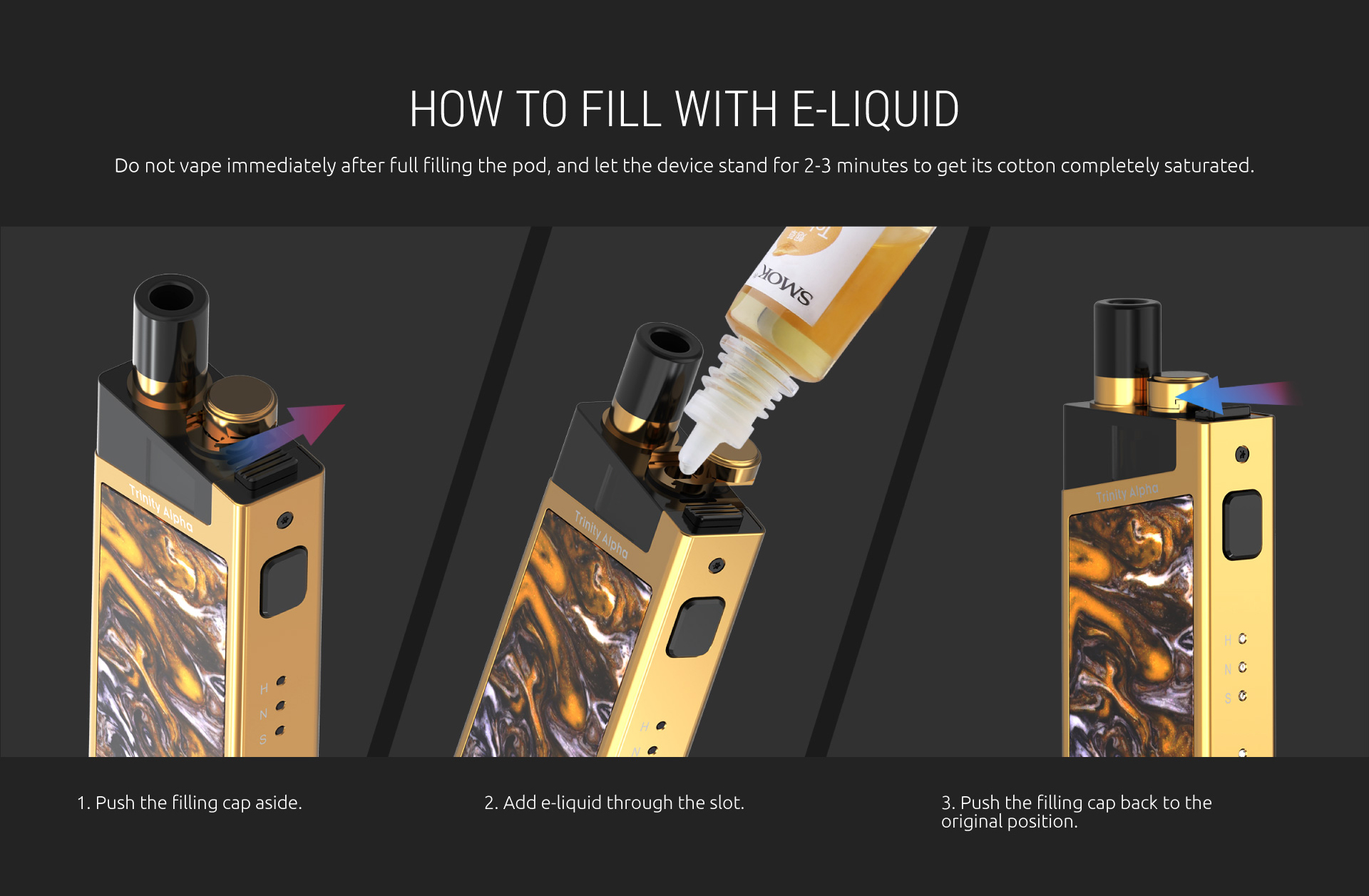 The Alpha Kit has 3 power settings and can be easily switched depending on your preference. Power settings include: S(Soft)/N(Norm)/H(Hard). The power button is placed perfectly on the side which makes the use instinctive. Battery indicator is also kept simple with 3 universal colours to state your battery life.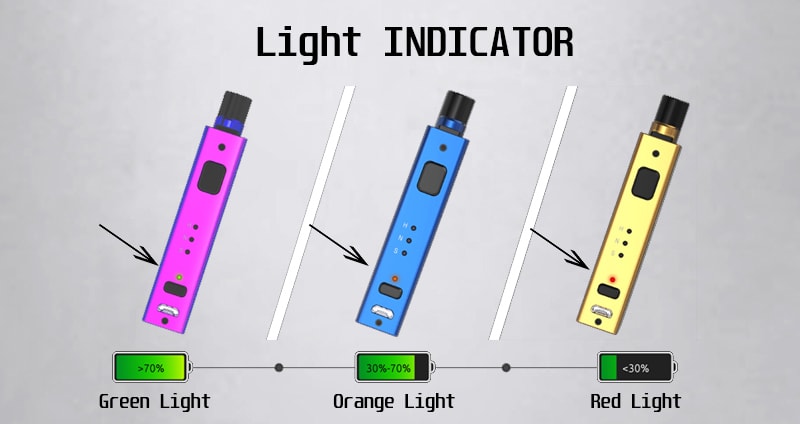 The cherry on top has to be the fact that this operates with the existing Nord Coils. This means that it will handle Nic Salts with ease.
WHO IS IT FOR?
Ideal device to be used for Nic Salts and those who want something discreet.